Real Property Reports – What are they? Where do I get one?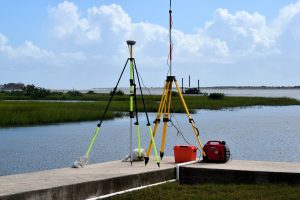 It is quite likely that when you purchased your property a Real Property Report, also commonly referred to as a land survey  as well as a Letter of Compliance from the municipality, was included in the sale documents you received from your lawyer or notary. If you are looking to sell your home and no changeshave been made, this will be required to include for the new buyer.
What if your property has changed? Permanent fixtures such as fencing, decks, permanent sheds or outbuildings, or an addition will need to be reflected in your Real Property Report. Sometimes the company that put together your original RPR (Real Property Report) will do updates for a smaller fee. Otherwise, you may need to purchase an entirely new RPR.
It is important to the your RPR completed early in the listing process as they can take several weeks to book and complete.  Any items that are identified as being non-compliant with the property need to be resolved or disclosed to avoid a sale being negatively affected.  Pricing starts at approximately $600.
Where in Lethbridge can you order a Real Property Report (RPR)?
Click to contact any of the following companies:
Brown Okamura & Associates Ltd. 403-329-4688
Halma Thompson Land Surveys Ltd 403-381-1320
Martin Geomatic Consultants 403-329-0050